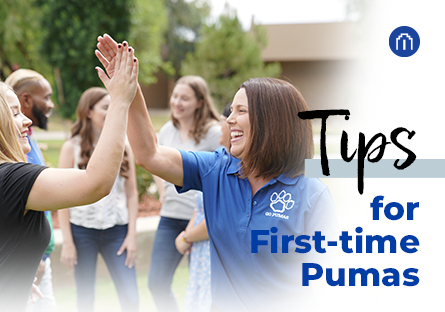 Paradise Valley Community College is an inviting and inspiring place to be this fall. As you enter this exciting new chapter of your academic life, here are a few tips to keep in mind.
Don't forget to sign up for the mandatory Puma Pre-Advising session. This short tutorial helps new students grasp the lay of the land and set you on a successful path for your journey at PVCC.
Take advantage of all of the FREE resources available on campus. Buxton Library offers an array of free resources, not just books, while PVCC's Open Educational Resources (OER) educational materials and resources can save you time and money. Additionally, students are eligible for free culture passes to many museums and attractions in and around Phoenix.
Get involved! Be sure to stop by Club Rush August 28 to 31 and take a look at the variety of clubs offered on campus. Find your people! PVCC also has a chapter of the Honor Society Phi Theta Kappa.
Don't be shy. Schedule meetings often with advising and career services. They are your friends with a plethora of valuable information.