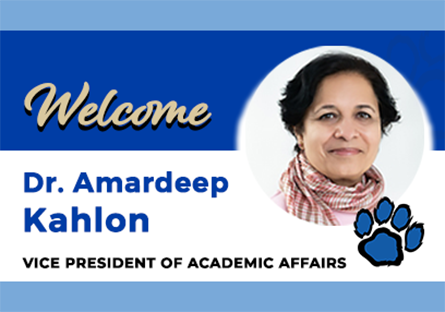 After a nationwide search, Paradise Valley Community College announced Dr. Amardeep Kahlon as the next Vice President of Academic Affairs. She will assume her role on January 23rd, replacing Interim Vice President of Academic Affairs Dr. Doug Berry who assumed the interim role in June 2021, after Dr. Eric Leshinskie moved to the interim Vice Chancellor and Provost of Academic and Student Affairs position at the District. 
Dr. Kahlon, who holds a Ph.D. in Higher Education Leadership from the University of Texas at Austin and a master's degree in Computer Science from Binghamton University in New York, brings a breadth of diverse leadership experiences to PVCC. She has extensive experience as an administrator in academic affairs at multiple multi-campus community colleges and large districts. Other highlights include:
·Proven track record of external partnerships to build programs and successful career pathways for learners based on industry needs related to workforce and career and technical education; 
·Experience with multiple accrediting bodies; extensive grant and budget management experience; 
·Previous leadership developing and implementing a bachelor's degree including managing the admissions process;
·National distinction for experience and execution of new and innovative academic models;
·Impressive researcher and more than 20 years of teaching experience at community colleges;
·Service on faculty senate to inform her understanding of shared governance.
PVCC welcomes Dr. Kahlon to our Puma community!