Monday, February 20, 2023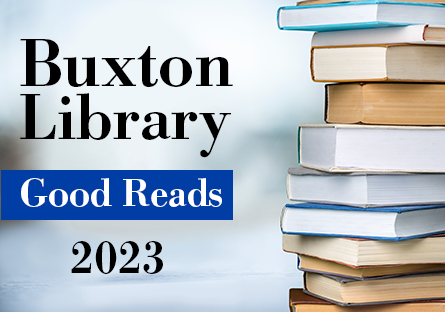 No matter what your favorite genre, we can all agree, reading is not only good for the brain, it's also good for the heart. Reading is a great stress reducer; it also helps lower blood pressure and heart rate. As we age, reading regularly helps aid restful sleep and prevents cognitive decline, while other benefits include fighting depression, creating positive motivational habits, and helping individuals feel more empathy.
So curl up with your favorite book or check out one of the books below, chosen by our Paradise Valley Community College Librarian Paula Crossman.
Many of these books can be found in PVCC's Buxton Library, which has the latest bestsellers and movies, as well as many other resources for students. Running out of things to watch on Netflix? Look for critically acclaimed movies and documentaries on the following streaming services offered for free through the library: Kanopy, Swank, and Docuseek.
Join PVCC's Book Club
PV Reads is the college's official book club, and is open to all students, faculty, and staff. It's a great way to get to know people and share your love of books. This semester's book is If We Were Villains: A Novel, by M.L. Rio. Click here to find out more or email michelle.bielick@paradisevalley.edu or kaitlin.southerly@paradisevalley.edu.
For specific help, visit the web page or choose from the list below.