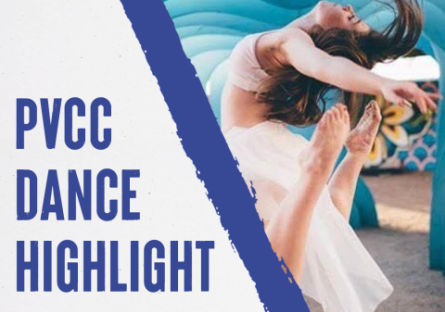 Briefly describe your dance history thus far:
I started dancing when I was 2 and a half. Since that time, I have spent 20 seasons training in ballet, jazz, tap, lyrical, contemporary, hip hop and acrobatics. I joined my studio's company team in 4th grade and competed through my senior year in high school. After graduation, I continued my dance studies in the PVCC Dance Program. I am currently a full-time dance instructor.
Describe your personality in 3-5 words:
Energetic, caring, determined, creative.
What excites you about the PVCC dance program?
I love the variety of classes, as well as, how creativity and self-expression is encouraged and well-practiced.
What are your dreams for the future?
I dream of choreographing and teaching dance for as long as I can!
Any secret/fun/interesting talents other than being a dancer?
I love photography and art of many forms. Also- fun fact, I can move both my eyebrows independently!