Thursday, December 8, 2022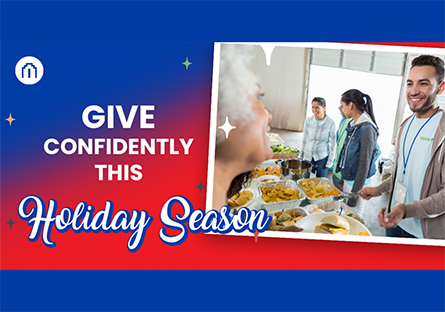 Tis' the season of giving. And while the urge to help others less fortunate this time of year strikes more frequently, so do scammers looking to take advantage of your kindness. There are numerous ways to make a difference; be sure your donations are going to a legitimate organization.
Angel Trees
The Salvation Army started the Angel Tree Program in 1979. From there, individual companies, churches, medical facilities, shopping malls, and more have followed their lead, setting up holiday trees adorned with wish lists from children and families. Look for Angel Trees in your local community; to sponsor, select an angel from the tree and purchase items on their wish list.
Letters to Santa
The United States Postal Service offers Operation Santa, in which hundreds of thousands of letters addressed to Santa arrive at the post office each year. Walk into your local post office and ask to peruse the stacks of letters and find the perfect child to grant their wishes.
Helping the Homeless
Panhandlers and street beggars may tug on your heart a bit more during the holidays, but there are better ways to serve them than handing them a few bucks, which they may be unlikely to spend on necessities. Instead, find an organization, a local food bank or shelter to donate to, whose work will impact those on living on the streets.
Marines Collect Toys for Tots
2022 marks the 75th anniversary of the Marine Corps Reserve Toys for Tots Program. Consider donating new and wrapped toys to kids in need. Check their website for local drop off places near you.
Steer Clear of Charity Scams
To avoid charity scams, keep these tips in mind:
Don't reply to unsolicited emails.
Don't wire money directly to a solicitor.
Don't give your credit card information over the phone.
Don't donate with cash or gift cards.
Choosing a reputable organization to donate to this holiday season is key, so make sure you do your research. The Internal Revenue Service has an online database that allows anyone to verify whether an organization is officially a tax-exempt nonprofit. Many nonprofit organizations will post their annual reports online, allowing you to determine their financial stability. By doing a bit of homework, you can confidently donate to those in need.