Wednesday, January 13, 2021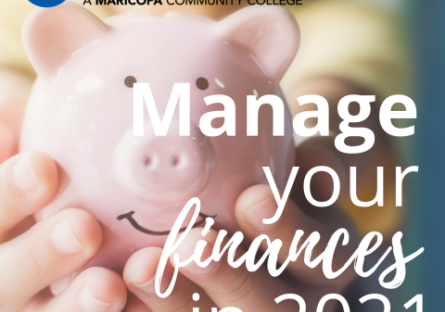 New year, new you. Isn't that how the old saying goes? Coming off of 2020, we all would love a reset button and one of the best places to start is with our finances.
Check Your Financial Health

Starting the year off with a financial wellness check can help you determine what changes need to happen in your spending habits. Similar to your credit score, your FIST® score measures your financial stability in four key areas: retirement, protection, liquidity, and debt management. There are many online resources to help you calculate your FIST® score.
Have a Financial Plan

Financial planning is important because it helps you assess your goals, both short and long term. It can provide a roadmap for your financial future and help you achieve your goals. Your plan should always include an Emergency Fund, money set aside for emergencies. The amount in which you set aside may vary depending on your stage in life and how much you earn. However, typically financial planners suggest between three to six months of expenses; some recommend a year's salary.
Set a Budget

Putting pen to paper and determining a budget is not only smart, but practical and will undoubtedly help you save money. First, calculate your monthly income. Next, add up your fixed expenses such as mortgage, electricity, and water. Set limits on discretionary spending and add it to your expense total. Lastly, don't forget to add in your emergency fund deposit or savings once you have reached your emergency fund goal. Subtract the total from your income to determine your budget. It is up to you to stick to it! 
"It is so important to have a plan," said Paradise Valley Community College's Accounting Faculty Lynn Clark, CPA. "Just like when you take a vacation you have an itinerary, when you are driving to a new place you follow a map or when you need to follow an instruction manual, planning your financial future is no different. It is the path to achieving your financial goals."
2021 is the year we break out of our quarantine bubbles and start to live again! Just make sure you are spending responsibly and staying true to your financial goals.
For more information on budgeting or interest in our Accounting program, contact lynn.clark@paradisevalley.edu.