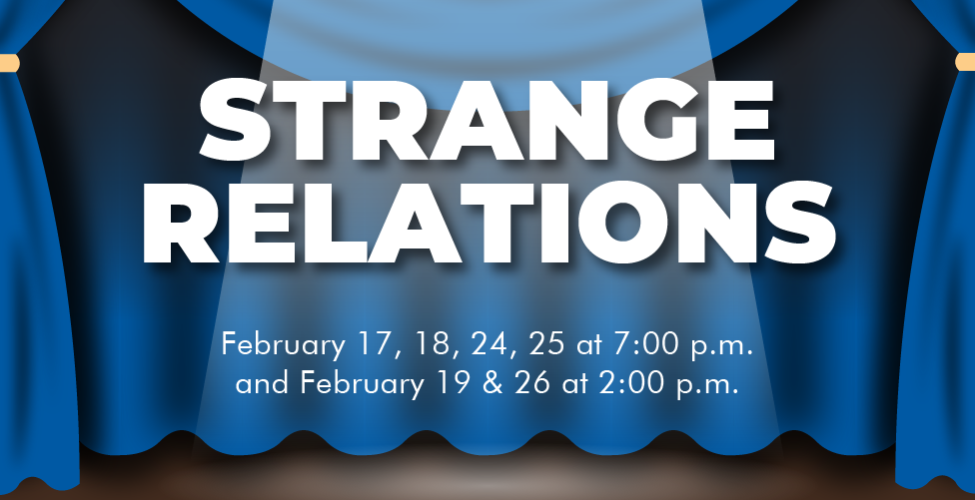 Strange Relations
The following three shows are one-acts done within one performance.  They are directed by our Advanced Directing students.
Cocaine by Pendleton King Directed by Lex Barker A statement on poverty, sex work, and addiction. Nora comes home after another unsuccessful night on the streets, and an argument ensues after Joe offers to take their landlord's proposition to sleep with her for their rent. The story escalates into a disagreement on whether their lives are still worth living. After finally deciding to end it all they are struck with the cold reality that they are too poor to even afford that.
The Misadventures of Murder by Sydney Edwards Directed by Sydney Edwards: When Rory realizes her skills as a killer can get Jesse promoted out of her apartment, she sets out on a killing spree to get the job done. However, there are more obstacles standing in their way than getting around the cops. Pizza delivery boys, bloodshed, and top dogs of the Demon Corporate Underworld what could go wrong?
The Twelve Pound Look by J.M. Barrie Directed by Rosemary Dann Harry Sims is at the height of his career, about to receive a knighthood. Everything in his life is going perfectly, until he hires a typist to answer congratulatory notes, and she turns out to be his ex-wife, Kate, who deserted him 14 years before. Harry's current wife, Emmy, has been tasked with instructing the typist on what to write (read: singing Harry's praises.) While Emmy is the traditional, subservient wife, she finds Kate's independence alluring. Harry and Kate have a shocking reunion and discuss what happened in the intervening years. Kate earned her independence by accumulating twelve pounds, and warns Harry to beware of "the twelve pound look" in his wife. Will Harry listen?
Tickets: $6
For more information and tickets visit Here