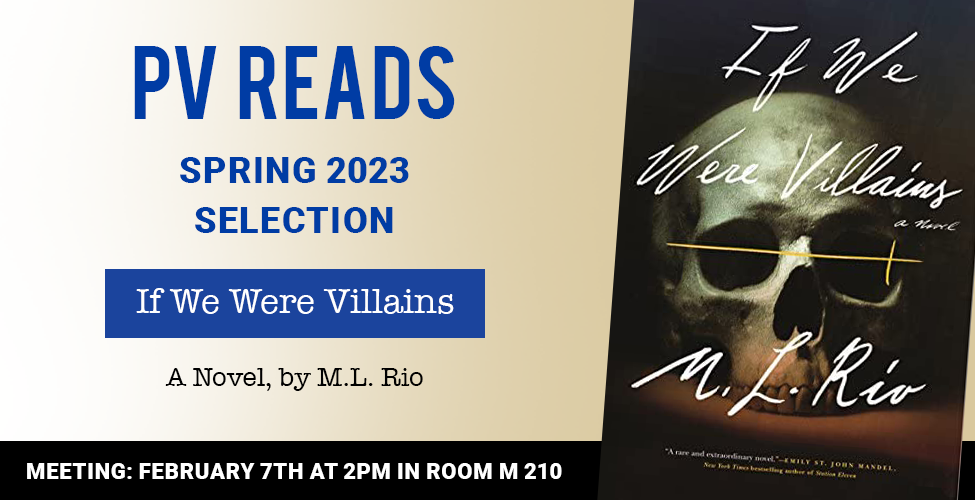 We are happy to announce If We Were Villains: A Novel, by M.L. Rio as our Spring 2023 selection for PVReads!
OUR FIRST MEETING WILL BE TUESDAY, FEBRUARY 7th at 2pm in ROOM M 210.
PVReads is PVCC's official book club. It is open to all students, faculty, and staff. PVReads meets throughout each semester and participants can share thoughts about a common read. The books read vary in genre. It is a safe space to discuss books and share ideas. All are welcome to join! Titles we have read so far include: The Handmaid's Tale, The Nickle Boys, Six of Crows, The Humans, The House on the Cerulean Sea, The Perks of Being a Wallflower, 1984, The Martian, The House of Silk, and The Dictionary of Lost Words: A Novel.
All are welcome! Learn more and Sign up HERE