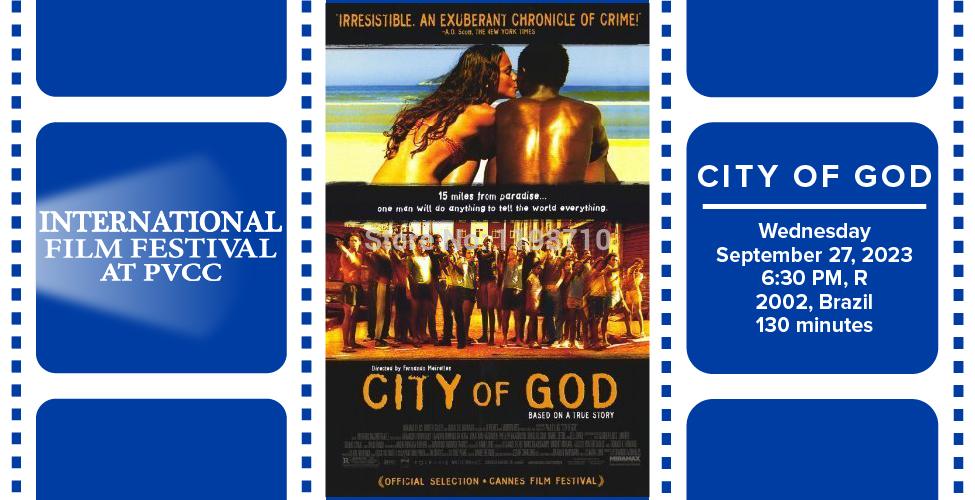 Lights, Camera, Action! Join us for The International Film Festival, a cinematic journey showcasing a captivating lineup of 8 exceptional films from around the world. Immerse yourself in diverse stories, cultures, and emotions as we celebrate the art of storytelling through the lens of global cinema.
City of God (Brazil; 2002, R, 130 minutes)
Set in a notorious slum of Rio de Janiero, City of God is the story of a boy who sees his friends and brother grow up or aspire to be gangsters, and decides to do something else. Meanwhile we also see the power struggles in the neighborhood, how they developed, who the main protagonists are and the state of their feud.
Begins at 6:30 PM in the Center for Performing Arts