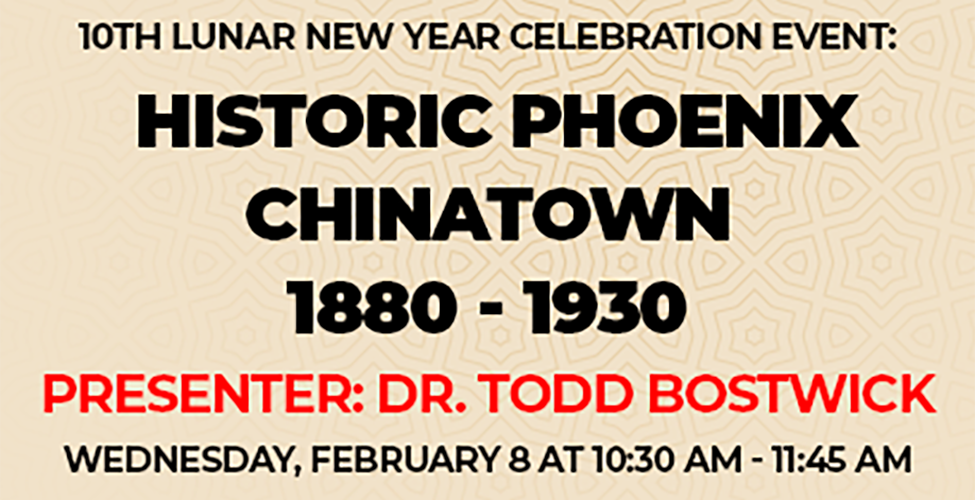 Presenter: Dr. Todd Bostwick
Join Paradise Valley Community College to celebrate the 2023 Lunar New Year.  
Dr. Todd Bostwick has been a professional archaeologist for more than 40 years. He has an MA in Anthropology and a PhD in History from Arizona State University (ASU), and taught classes at both ASU and Northern Arizona University for seven years. He was the Phoenix City Archaeologist for 21 years at Pueblo Grande Museum and was the Director of Archaeology at the Verde Valley Archaeology Center in Camp Verde for 9 years. Dr. Bostwick has published numerous books and articles on archaeology and history and has received awards from the National Park Service, the Arizona Governor's Office, the State Historic Preservation Office, the Arizona Archaeological Society, and the City of Phoenix.
This event is co-sponsored by the Buxton Library, PVCC Int'l & Intercultural Education Committee and DEIE Committee. For more info visit here