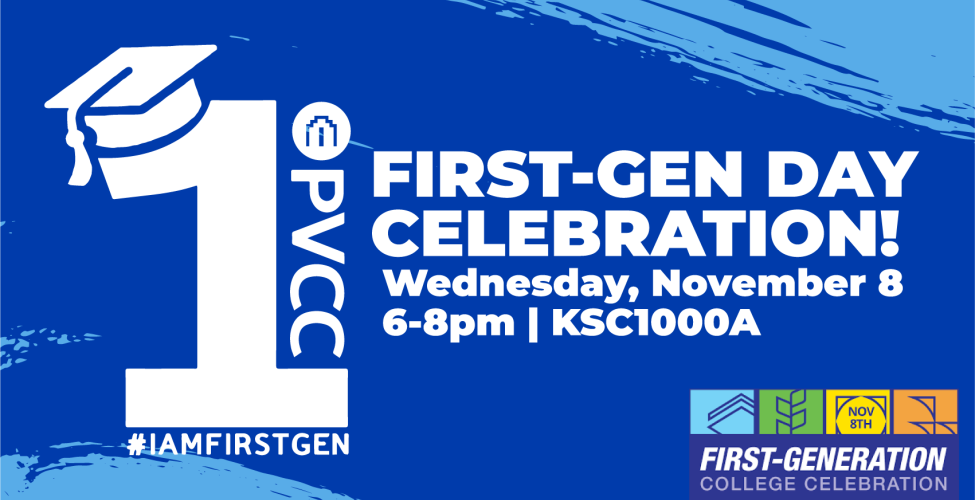 Calling all First-generation College Students!  
Join your first-gen community for a First-Gen Day Celebration on November 8! 
Build community, make connections and establish your network of first-gen supporters! 
First-gen students, staff and faculty encouraged to attend! 
First-gen: Pioneer, trailblazer, explorer. A student whose parent/guardian did not complete a four-year bachelor degree from a U.S. college or university.