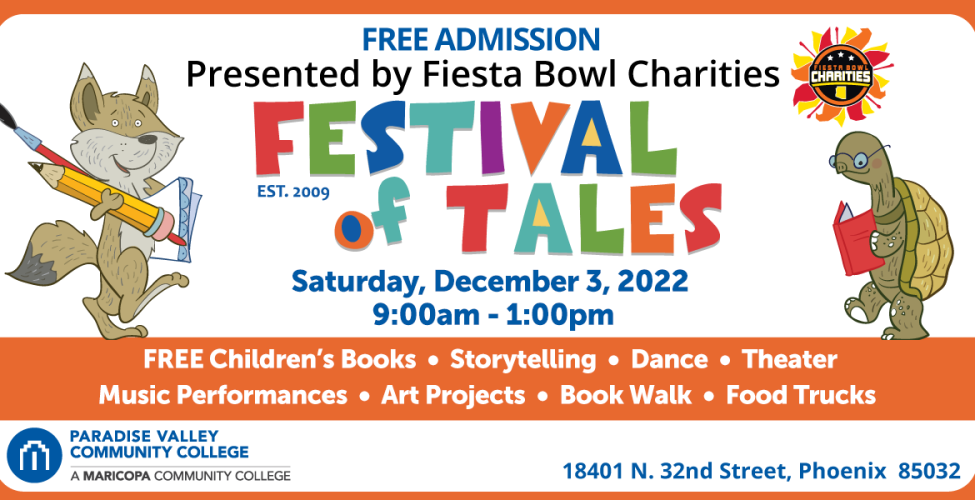 The Festival of Tales is back!
Join us for numerous outdoor activities such as live music; games; arts and crafts; and virtual storytelling sessions. Come experience a cultural literacy day for Arizona children and families!
FREE Admission
Events are subject to change.
* All children must be accompanied by a parent or legal guardian at all times
-----------------------
Schedule: Coming soon..
-----------------------
About Festival of Tales:
The FESTIVAL OF TALES is a fun day of reading, literacy and cultural activities for children that includes storytelling, arts and crafts, games, face painting, live music, food trucks and much more! In its ninth year at Paradise Valley Community College, the event brings books to life through the art of storytelling and provides FREE books to children who participate in the activities.
The event is fully staffed and funded by students, staff and volunteers from Paradise Valley Community College and Southwest Human Development, a 501c3.
Questions?
Contact E-mail: meggin.kirk@paradisevalley.edu
Contact Phone: 602-787-6659