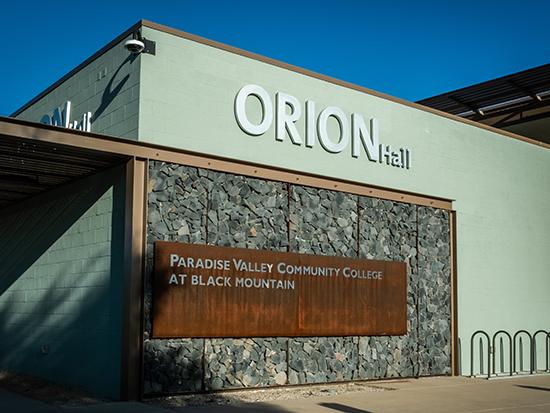 Black Mountain Campus
PVCC at Black Mountain is situated on an  82-acre parcel of land owned by the Maricopa County Community College District at 60th Street and the Carefree Highway.  The campus for Paradise Valley Community College at Black Mountain was developed through a public/private/non-profit partnership between PVCC, the Valley of the Sun YMCA, and Holland Community Center. This continuing partnership established PVCC's presence in the growing community of North Phoenix, Carefree, Cave Creek and North Scottsdale providing an opportunity to participate in the multi-generational synergy expected from the activities of the three entities.  The shared educational, community and fitness complex is known as The Black Mountain Campus.
The Black Mountain campus offers student enrollment services, multi-purpose classrooms, science labs, a computer lab, tutoring center, and a high-powered telescope and viewing deck for astronomy students. Students are able to find study and collaboration areas throughout the campus.
Driving Directions to the Black Mountain Campus
Printable Maps